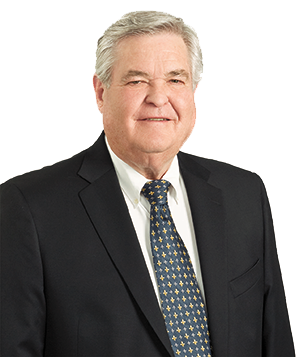 A history of service.
When you need a lawyer, experienced attorney Gerald Ratliff is ready to assist you with professional legal representation. Gerald Ratliff is successful at solving your legal problems, handling your legal matters and getting results for you in a cost-effective way. His areas of practice include:
Civil Law
Criminal Law
Family Law
Personal Injury Law
DWI
Wills & Probate
Contact us today for a free consultation.
Standard Times Best of San Angelo 2016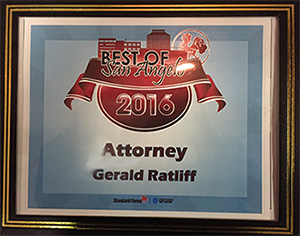 Lawyer of Distinction
Gerald was nominated and accepted as a Lawyer of Distinction.